About Jackie Clarke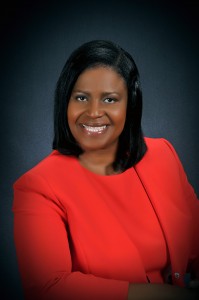 Dr. Jacqueline K. Clarke Jemmott, LMFT, MCAP, BC-TMH
Hello, I am Dr. Jacqueline K. Clarke Jemmott a Licensed Marriage and Family Therapist (MT 2821) and Internationally Certified Addictions Professional (ICADC 120497 or MCAP 010627).  Also, I am a Board Certified Telemental Health provider, who is credentialed to provide traditional mental health and/or behavioral health therapy using computer and/or telephone counseling. I use a strength-based and integrative therapeutic approach with individuals, couples, and families.  In my work with children, adolescents, and adults, I am committed and passionate about helping people foster solutions in renewing wellness in their mental and emotional lives; school and work performances; spirituality; and relationships.
I received my doctoral degree in Marriage and Family Therapy from Nova Southeastern University. I have carried out research and written on topics relating to couples with different religious practices in their marriages, using clients' language in therapy, and integrating spirituality in therapy.  I hold a M.A. degree in Counseling Psychology and a M.A. degree in Interdisciplinary Studies with emphasis in Theology and Christian Education from Caribbean Graduate School of Theology, Jamaica.
I am founder of Wellness Family Therapy and offer therapeutic services in the State of Florida. Additionally, I provide Florida State approved Parent Stabilization Education to parents or guardians going through separation and/or divorce. I am an Adjunct Professor at Nova Southeastern University (NSU) and Touro University Worldwide (TUW), where I teach marriage and family therapy graduate students. As a therapist with over 15 years' experience, I began practicing psychotherapy in Jamaica and Grand Cayman and have been a therapist in South Florida since 2008.
I have experience working with substance abuse, emotional, and mental challenges; stress and anger management; moods disorders such as anxiety, depression, bipolar disorder, and trauma; domestic abuse; grief/loss; parent-child issues; school adjustment/performance challenges; Christian counseling; and relational issues such as pre-marital therapy, divorce, remarriage, and blended families.
My goal is to provide a supportive and collaborative therapeutic environment working with clients to identify solutions that will foster renewal of hopes, dreams, values, and quality in their relationships, which result in ultimate life changing experiences.
Is it time to renew your relationship with wellness?  I am presently accepting new clients, please contact me by telephone at (954) 274-0507 or by email at dr.jclarke@wellnessfamilytherapy.com.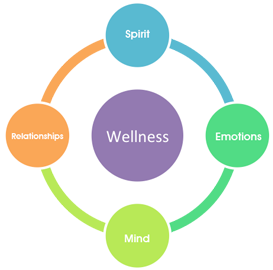 My Approach
My role as a therapist is to connect with people through the process of conversation utilizing a strength-based, integrative, and solution-oriented therapeutic approach. I conduct therapy by time constraints incorporating what clients' bring with them to therapy, while not focusing on causative underlying problems.  I view change as transformative leading to wellness in people's lives and relationships.  I consider my clients as possessing expertise on their life experiences with the capacities of making decisions; therefore all goals are collaboratively processed, involving clients and therapist.
My therapeutic stance is one of sincerity, curiosity, respect, sensitivity, empathy, understanding, and acceptance.  I engage in exploring and observing patterns that emerges within the therapeutic conversations and to draw distinctions that give rise to multiple realties; thereby producing changes for the present and the future.  My goal is to channel people to wellness through recognizing their strengths, capabilities, and resources while building on past successes that lead to solutions in achieving life's goals. Through collaboratively working with clients they accomplish skills to rejuvenate their strengths; reenergize their spirits; restore their values; and reignite their hopes and dreams.  These ultimately lead clients in renewing their lives and relationships with wellness.

Testimonials
"Dr. Jackie Clarke taught me useful techniques that helped me to make effective changes in my life.   Even though it was hard to face my fears and deep sadness, Dr. Jackie Clarke helped me to find ways to live with the past and accept the things I could not change.  I appreciate all her help and support to make great changes that will last a life time."
Make an Appointment with us