About Us
Welcome
Today you have taken the first step in your journey to renew your life and relationships with wellness.  At Wellness Family Therapy, I am passionate and committed to provide therapeutic services to individuals, couples, and families including children and adolescents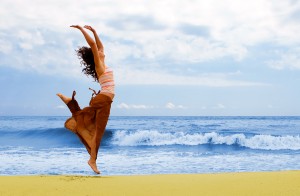 I utilize a strength-based, collaborative, and integrative approach in working with individuals to assist them in achieving their goals and renewing their life and relationships with wellness.  By renewing their lives and relationships with wellness, people are empowered to experience greater interconnectedness in themselves. Thereby expanding space for countless possibilities in growth, happiness, fulfillment, wholeness, spirituality, and physical as well as mental well-being.
My belief is that, life is a system of interconnected relationships.  At times our life and relationships encounter challenges that affect our personal, emotional, spiritual growth; school/work performances, family, and significant others.  Even though, we desire to renew our life and relationships, often times we get stuck in cycles that create more difficulties.
Yet, no matter the challenges, there is always an array of hope to rejuvenate our strengths; reenergize our spirits; restore our values; and reignite our hopes and dreams.  These ultimately lead us in renewing our life and relationships with wellness.
I have successfully helped hundreds of individuals in the Caribbean and the US to enhance their well-being through tapping into their strengths, resilience, and expertise.  My goal is to provide a supportive and collaborative therapeutic environment where we can discover solutions that will foster renewed hopes, dreams, values, and quality of life in your relationships. I am Board Certified Telemental Health provider, as such I deliver traditional therapeutic services via computer video and/or telephone counseling. I encourage you to take the next step of your journey in renewing relationship wellness by contacting me, at WFT to get the personalized help you deserve.
Testimonials
"Dr. Jackie helped me through a very difficult period in my personal life. Her professionalism and courage helped me to understand the changes that I needed to make in spite of my stubbornness.  I will always remember her counsel and will seek her advice for any difficult decision I may face."
Make an Appointment with us